THE T&G WEEKLY SHOWCASE - w/c APRIL 3rd 2023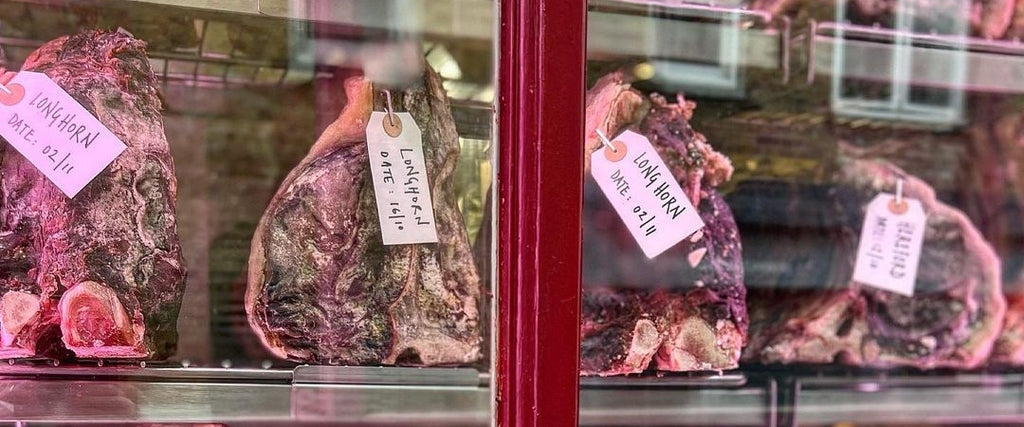 Over at Turner & George, at both EC1 and SE1, we consistently have a revolving selection of native breeds come in, sourced as single carcass only. We are also getting a regular supply of premium Japanese Wagyu for the counter; and naturally, we always shout the good shout across our socials.

However, many customers get over to Islington or pop down to the basement in Waterloo, and find that the cuts have sold out before they can get here.
So, going forward, we are going to put by a selection of cuts that you can order via Click & Collect, to save the FOMO.
This week, Jonno has got some Simmental beef in at SE1 that is showing some excellent marbling. He's conducted some thorough taste-testing in the kitchen at Greensmiths too. 
Just pop your favourite cuts below in your basket and we will sort out the rest.
NB: Allocations of steaks are strictly limited.

This collection is empty.